Interesting headline isn't it?  I thought so too.  Many people i know tried hard to differentiate them but had difficulty in doing so since the structure all looks the same…. like a Pyramid.
Now, it is obviously a topic for constructive discussion since there are a lot more people, especially PMETs, being made redundant in recent months (have you not read the news? ).
First, lets take a look at the typical corporate structure in a MNC:  DBS Bank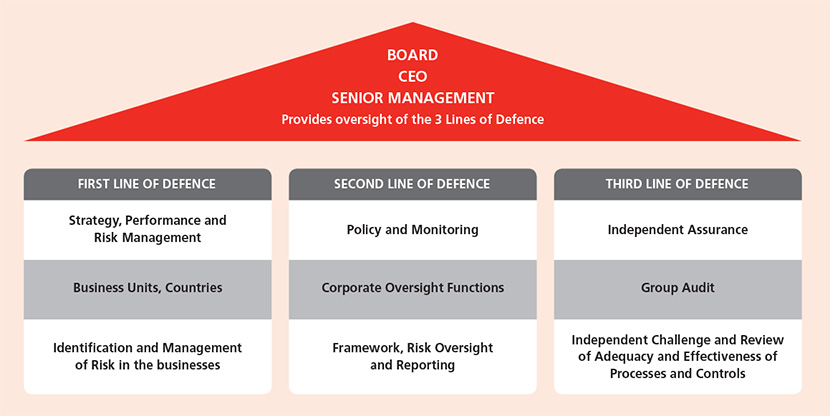 Source: DBS Annual Report 2013
There is 1x CEO
There is a group of Senior Management (Functions) reporting to CEO
There are additional sub-functional head report to the Senior Management group
There will be a bunch of senior managers reporting to these sub-functional heads
There will be a bunch of officers / senior officers (including front liners like bankers or service staff) reporting to these senior managers
Now, let's take a look at something closer to us, our family tree:

Source: Google Images
It all starts with our great-great-grand parents in the 1st generation (for illustration only and many of us may have longer lineage)
Then we have our great-grand parents and their siblings
Then we have our grand parents and their siblings and their extended aunties/uncles and cousins
Then we have our parents and their siblings and their extended (grand) aunties/uncles and (distant) cousins
Then we have our siblings and cousins and the extended families…..
What do you see common among the above?  Yes, it looks exactly like a Pyramid.  Trust me when i am telling you this; it is as scary as it looks and you should not "trust" the banks or your family members!
Now, if you are frightened enough, you should not read on….
Here's my take on defining the difference between Ponzi, Pyramid (MLM). Network Marketing and Affiliate Marketing:
Ponzi
Pyramid / MLM
Network Marketing

Affiliate Marketing
Legal?

No

No

Technically Yes
Technically Yes
Product?

No, simple empty promises

Yes, but mostly over-price products

Yes, reasonably price products
Yes, mostly virtual products
How does one get paid?

Fees received from the newest "member" will be used to fund the "profits" of the initial members

1. From profit margin of overpriced products

1. From profit margin of products
1. From profit margin of products

2. From recruiting "new members"

2. Commission/bonus paid on successful coaching others to retail products
2. Bonus paid for achieving a set target by scheme provider
So what makes it legal / illegal?

No real products, preying on gullible victims

Overpriced products and getting paid on recruitment of new members

As long as you are a member of the business, you are entitled to members discount, regardless if you are working on the business or not. As a member, you can decide if you want to retail the products to make a retail profit.
As long as you make/refer a sale, you will be paid a commission as agreed between the scheme provider and yourself. Any bonus will also be in accordance to agreed terms.
Is there a law in Singapore that governs this?
Yes, Chapter 190 – Multi-Level Marketing and Pyramid Selling (Prohibition) Act
The above table is pretty brief and meant for simple illustration of the difference.  But this really does not matter… an individual can do all the right things in Network Marketing and/or Affiliate Marketing and yet being coined as a scammer because there will always be those who don't know what they don't know acting as if they know.
To end, i would like to you to evaluate the following companies and draw you own conclusion on their marketing methodology:
> My R*public – MPP (Telco)
> Citib*nk – Member-get-Member Program (Banking)